Resources & FAQs
We're Here to Help Answer Your Questions
Are you or a loved one thinking about joining the Arbor Glen Senior Living community? Below you will find information about living at Arbor Glen Senior Living, and some commonly asked questions. 
Cost Comparison
Arbor Glen Senior Living knows that making the move can be challenging, and calculating your costs is one of them. We've provided a cost-comparison resource below for your convenience.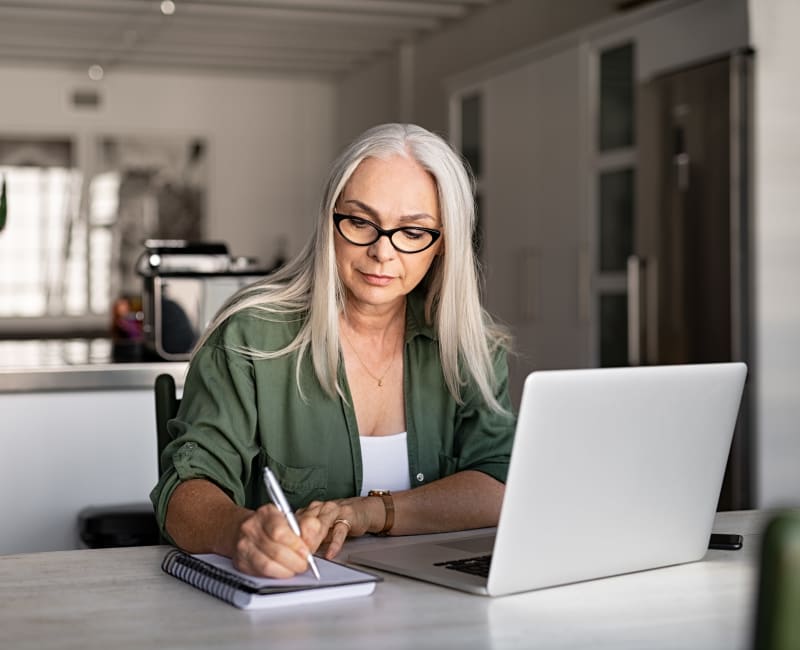 Frequently Asked Questions
Support Resources at Arbor Glen Senior Living
Journey Program
When couples with differing care needs choose to remain together in the same apartment, Ebenezer Journey Program offers an affordable break for the spouse caregiver. Designed to enhance the experience of both, the Journey Program provides meaningful and engaging programming for the spouse living with dementia and a welcome respite for the caregiver. The Journey Program provides current residents, who receive assisted living services, the opportunity to participate in:
Activities to promote brain health
Focus on keeping residents in touch with experiences that are integral to their identities
Service projects and other opportunities for community involvement
Person-centered, calming activities as well as interactive entertainment
Music and recreational therapists
The Journey Program can also act as a bridge between assisted living and memory care for those living with early stages of dementia. Participation can help ease the transition into a new setting for both the individual with memory loss and his/her family.
How to Live Well in a Smaller Space
​Studio apartments are most often linked to young adults without children. But there is another generation that is now choosing studio apartments. With the senior population on the rise, it's time to take a look at how to downsize and live well in a studio apartment.
How to Get Things in Order for the Move
You have made the decision to move your loved one into a senior living community. We know that was a choice that was not likely easy. We at Ebenezer know your parent is going to get more out of life, get the level of care he or she needs, make new friends, and enjoy the next chapter in their lives.
Now, there are several things to take care of to get things in order BEFORE the move that will make for a smooth transition for your Mom or Dad.